Replacement of Form C5 Payment Booklet
The National Insurance Services (NIS) wishes to advise all employers that effective February 28, 2014 the NIS will discontinue the Combined Form C5 and Remittance Booklet.
This would be replaced by a Monthly Turnaround Contribution Schedule which can be obtained from the NIS Offices in Kingstown and Union Island.   It can also be downloaded from the NIS website here.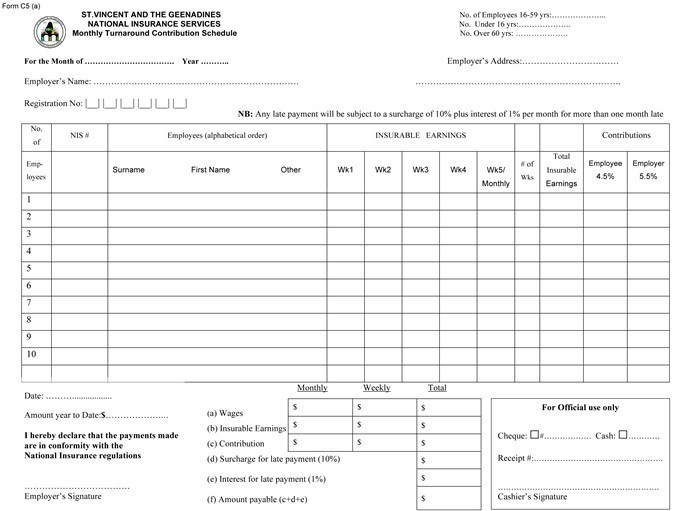 For further information, please contact us at:
Kingstown – Tel:784-456-1514   Fax: 784-456-2604   E-mail: nis@nissvg.org
Union Island Office – Tel:784-485-8951   Fax:784-485-8952   Website: www.nissvg.org